Graduate-Level Endorsement Courses
Interested in our Endorsement Program?
Advance Your Teaching Career
Earn Your ESL Endorsement Online in Just 6 Months
Take the stress and guesswork out of the endorsement process by completing your coursework with Midwest Teachers Institute and Calumet College of St. Joseph's.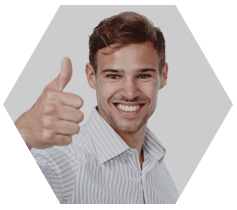 Finish in 6 Months
or take up to 1 year, you decide.
100% Online
Study any time from anywhere.
Endorsement Program Spotlights
Designed for busy teachers
Six (6) courses for a total of 18 credit hours
Pay as you go. Register for one course at a time
Requirements: 100 clinical clock hours (or three months of teaching experience) in an ESL setting are required (in addition to the 18 hours of coursework).
Popular Endorsement Programs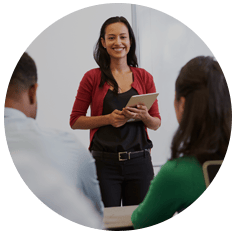 Learn More About Our ESL Endorsement Program
Online ESL Endorsement Program for Success and Flexibility
Prepare for continued success as an educator in ESL classrooms and beyond with the Midwest Teachers Institute's online English as a Second Language endorsement. We have partnered with two universities, Calumet College of St. Joseph's, Indiana to provide your course transcript and endorsement. This inexpensive and teacher friendly program delivers the specialized knowledge and skill sets you need to make a positive impact on English language learner's lives. Learn in a teacher developed format and complete your program in just 6 months, 100% online anytime for as little as $3,600 for the entire program, books and fees included.
Designed for the busy teacher, this program is affordable and flexible. There are 6 courses (18 credits) and you can complete each course online in sessions lasting just 5 weeks. You can even take two courses at the same time to finish your endorsement quicker. The courses are offered asynchronously, which means you can work the program efficiently into your schedule—you won't need to log onto your computer at set times. The coursework includes 100 hours of field experience and this program is pre-approved from the Illinois State Board of Education and Calumet College of St. Josephs. Your transcript will come directly from Calumet College.
ESL Endorsement Program for Professional Educator License Enhancement
The ESL Endorsement is designed to be added to an existing Professional Educator License (PEL). According to the Illinois State Board of Education (ISBE), the ESL endorsement may be added to early childhood, elementary, middle-grade, high school and special certificates (Pre-K to grade 12).
Courses explore essential ESL teaching topics like linguistics for English language learners, second language acquisition, assessment, evaluation and curriculum design. Our instructors are subject matter experts and current practitioners, so you benefit from their professional and academic expertise.
No exam is required to earn the ESL endorsement, so you will automatically qualify after completing your program.
Calumet College of St. Joseph is accredited to offer master's, baccalaureate, and associate degrees; certificates; and diplomas by the Higher Learning Commission. The College is accredited by the Indiana Department of Education's Office of Educator Licensure as an Educator Preparation Program.